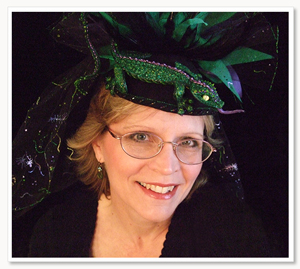 My passion for working with fiber and needle arts began when my
grandmother and mother taught me to knit, embroider, and sew as a child.
My parents and grandparents shared their knowledge and love of the natural
world with me as we spent summers and weekends exploring the outdoors of
northern Michigan. Today, I make quiet observations on land and water in
southeast Ohio, and in my gardens in central Ohio. Working in a variety of
digital and fiber techniques, I'm most inspired by the small details of nature.
I earned my BFA degree at the Columbus Collage of Art & Design where I
discovered my passion for working with color and creative design. As I
sampled one major then another (fine art, industrial design, illustration, advertising & graphic design, fashion design) I
realized that what fascinated me most was the underlying concepts they all had in common; the fundamental
principles of creative problem solving and design methodology. So now I teach introductory design courses for
students from a variety of majors, focused on learning through practice and application of those fundamentals in 2D,
3D, and 4D works.
You can read more about my work and contact me at fiberandpixels.wordpress.com